There is nothing worse than taking a big drink of what you thought was going to be fresh, homemade juice, only to get a mouthful of old kale that's past its best.
There's even a chance that if you're reading this, then you're deciding right now whether or not your fresh juice is okay to drink. Well, please read this article before you take a swig, so you know what to look out for to check if it's spoiled. With that said, how long does fresh juice last?
In the fridge, fresh juice will last about a day before it spoils – roughly 24 hours. However, this is only if you make your juice with a centrifugal juicer. If you make your juice with a masticating juicer, your juice will last 2-3 days, 72 hours and if you have a twin gear juicer it will last 4-5 days.
I'm also going to explain how to store juice so that it lasts as long as possible. I'm also going to go into detail about the possible health problems of spoiled juice and how fast juice loses its nutritional value.
But remember, drinking fresh juice immediately is the best way to enjoy it. However, having frozen juice as a backup is fine and can increase juice shelf life so I don't rule it out. But juice fresh from the juicer is best.
Masticating Juicers vs Centrifugal Juicers
I've actually talked a lot about all the differences between masticating and centrifugal juicers for those who are curious but for now, let's stick with how long juice will last depending on which juicer you use.
Masticating juicers are also known as slow juicers or cold press juicers because the RPM of the auger (the bit that crushes the fruit and veggies) is low.
Some high-end masticating juicers, called twin gear juicers, have two augers, which do this even more efficiently. It stops your juice from heating up and stops the oxidation process. This is why the juice from cold press juicers can last up to 72 hours before it starts to spoil.
In a centrifugal juicer, the juicing blade is spinning so fast it can suck a lot of air into the machine. Have you ever seen an apple that's been left out too long? It goes all brown.
This is the oxidation process in action and centrifugal juicers cause this to happen in your juice. The high speed spinning blades that cause heat build up, which can cause your fresh juice to spoil more quickly.
So ultimately if you want to extend the shelf life of your juice. you should go for a masticating type of juicer. You can check out my reviews of the best ones here.
How Long Does Fresh Juice Last In The Freezer?
I'm not a huge fan of keeping fresh juice in the freezer, you lose a lot of the nutritional value over time (I've got a more in-depth article on freezing juice here) but it can be done, so I thought I should talk about it.
You can freeze fresh juice and still drink it for up to about 6 months but, gradually as time goes by, the nutritional value will start to disappear.
It won't vanish completely, it'll still be reasonably good for you but drinking juice that you've kept in the freezer within about 3 months or so is ideal. Just make sure your juice is completely defrosted before you dive in, otherwise, it'll be horrible!
Freezing your juice is a great option if you grow your own fresh fruits and vegtables and end up harvesting more than you can cope with. In that situation, it's better to get it frozen than have to throw it away. Just remember to leave some airspace in your storage container so that it doesn't burst in your freezer!
How Long Does Fresh Juice Last In A Mason Jar?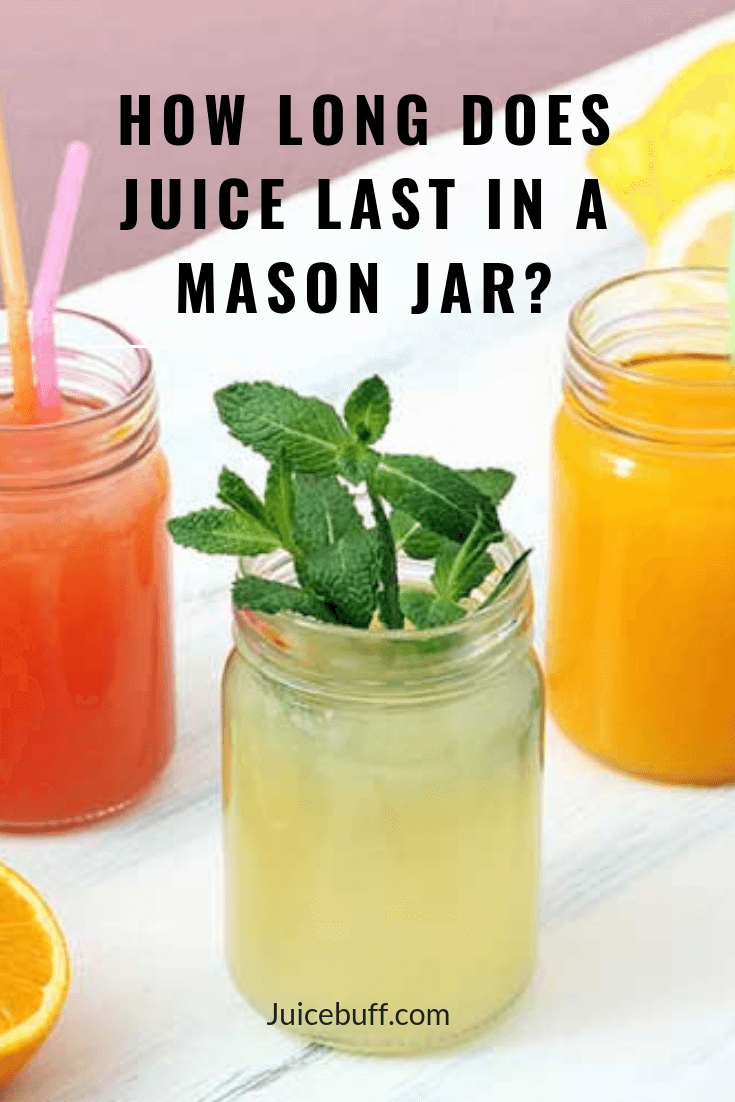 Pin it for later!
I know glass jars are a popular way of storing juice, so I'm sure you're wondering if that will actually help make it last longer.
Yes, it will!
Fresh juice stored in mason jars, that's been made in a centrifugal juicer will last about a day and juice stored in a cold press juicer will last about 2-3 days but, again, you have to keep it in the fridge for it to last this long. And you should drink fresh juice immediately for maximum benefits.
How Long Does Blended Juice Last?
Blending is somewhere in the middle between cold-press juicing and centrifugal juicing. There is some heat transfer in the blending process, so the fresh juice you make in a blender should last a day or two if you store the juice properly.
If you make a batch in the morning, you could safely have it the next day. Any longer than that, you'll need to trust your eyes and nose to know if it's gone bad.
I talk about storing smoothies and how long they last in the fridge or freezer here.
How Fast Does Juice Lose Its Nutritional Content?
Juice spoiling and juice losing its nutritional value are two different things. The oxidation process means that your fresh juice will start to lose nutrients after about 30 minutes, so ideally you should drink it as soon as possible after you make it.
Think about that apple going brown when it's exposed to the air again. If you put that same piece of apple in an airtight container inside the fridge, then it will turn brown a lot slower. The time it takes for your juice to spoil will depend on how you store it – just like our imaginary piece of apple!
How To Tell If Your Juice Has Gone Bad
Generally if your fresh juice has gone bad, you'll be able to tell pretty quickly.
First off, you'll be able to smell it. If it smells differently than when you first made it and you're not sure if it's good, it's probably not good.
Likewise, if your juice is a different colour to when you first made it, back away slowly! Your fresh juice is likely to separate a bit and change color slightly, but that's normal. However, if you spot brown coloring, particularly on the top, do not drink it! In this same vein, make sure you check the top of your juice before you give it a big shake, otherwise, it'll be more difficult to tell if it isn't safe to drink.
But stick to the rule of thumb, store the juice properly and it'll last a minimum of 48 hours.
How Bad Is Spoiled Juice For You?
Are we talking about hospitalization? Or a day spent in the bathroom?
Well, I'm no doctor, but it would have to be some seriously old juice to put you anywhere near a hospital.
If you do drink some juice that's past it's best though, you can expect the common food poisoning symptoms: upset stomach, stomach cramps, all that good stuff.
So you won't get anything life-threatening but it's certainly something I wouldn't want to deal with.
Do Different Types of Juice Go Bad Differently?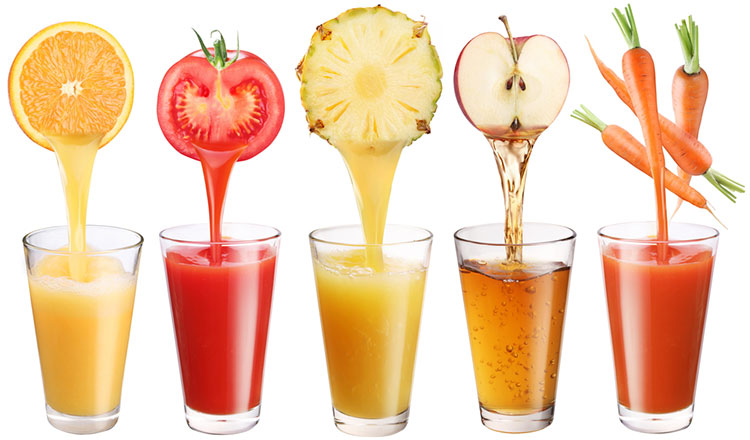 How does green juice fare compared to others that are more fruity? Does orange juice last better than carrot juice?
I've talked about orange juice in a separate article because it's so common – everyone loves that Vitamin C – but in general, all juices spoil at about the same rate. The only difference you'll notice is if you compare fresh juice and store-bought juice.
Store-bought juice has extra preservatives added to make it last longer in the bottle – preservatives which you can't get for your homemade juice – so it can last for months unopened, but please check the bottle for specifics!
Most other juices – lime juice, lemon juice, carrot juice, and beet juice – should be drunk immediately after making them to get the best results and nutritional value. If you can't do this, then keep your juice in the fridge and use it within 24 hours.
The same rules go for most juices – consume them within 24 hours. Some people even squeeze some citrus juice into their raw juices to make them last longer, since the citric acid in lemon and lime juice can help with that.
Tips For Storing Fresh Juice and Making It Last Longer
So now you know how long your juice will last, roughly. You also know what happens if you have juice that's gone bad.
But how can we make our homemade juice last as long as possible?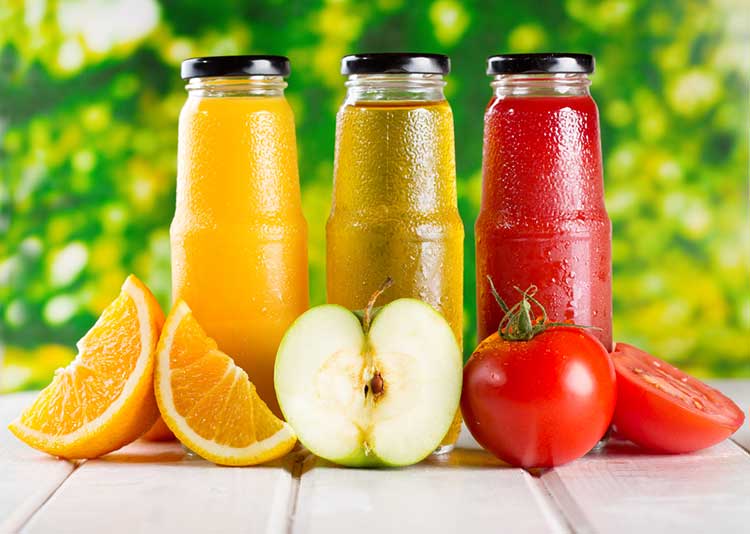 Proper Storage, Containers and location
First and foremost you should store your juice properly. It should be in the fridge, in an airtight container. The container should be clean and try to go for one that's see-through so you can see your juice inside.
Your juice bottle is a very important choice (here are my recommendations). I like to use glass containers because they're more eco-friendly than plastic containers. Glass containers like Mason jars also go in the dishwasher easily and, as long as you're careful not to break them, most are shatterproof. They last a really long time and don't get all scratched up and cloudy.
Mason jars also fit nicely into the fridge, but if you're going to freeze juice make sure you leave space at the top for it to expand. They also have the important rubber seal that makes the glass container air tight
Vacuum Seal
This is a technology that I think is only going to get more popular – vacuum sealing your juice once you've made it. Ninja has a new blender that vacuum seals your juice into a bottle after you've made it, to keep it fresher for longer. It's pretty new but it's a really good idea!
Use Fresh Produce
Finally, you want to make sure that the produce you're using is fresh, as fresh as it can possibly be. If you use fruits and vegetables that are close to expiring, then they're not going to last very well once they've been made into juice either.
Organic fruits and vegetables are always good, but I understand getting organic fruit and veggies is more expensive. If you can't afford it, then don't worry – your regular fruits and veggies will still last well.
Frequently Asked Questions
Can you store juice after juicing?
Fresh juice can be stored for anywhere from 24-72 hours depending on how it's made. Lemon juice can help keep it a little longer but drinking fresh juice is the way to go, storing fresh juice should be a backup.
How do you know when fresh juice is bad?
As I said before if it tastes or smells odd, is carbonated or the bottle is stretched and looks overfilled. If there is any colour change in these situations the juices are to be discarded.
Does this apply to store-bought orange juice?
No, this advice is strictly for homemade juice fresh from your own juicer. For orange juice, you should reference the shelf life on the packaging. The same goes for other store-bought fruit juice, they will have artificial preservatives which any juice produced at home wont.
How do I Freeze Fresh Juice?
You can use plastic bottles, glass containers, or stainless steel containers when freezing juice. Even silicone ice cube trays can be used to make ice cubes of freshly made juice. Just make sure you leave some space. When you freeze juice it expands so you want to leave some space in whatever container you use.
Conclusion to How Long Does Fresh Juice Last
So that's it! Hopefully, you know more now about how long fresh juice lasts than you ever thought you'd need to. Whether you're making celery juice, orange juice, green juice or any other kind these tips will apply.
To sum up, your freshly squeezed juice should last between 24 hours and 2-3 days, depending on the type of juicer and juicing process you use. And of course, store-bought juices last longer because of the preservatives. But no matter what juice you store the storing methods are the same, air-tight container, in the fridge or the freezer to avouid nutritional loss.
If you're concerned about your juice lasting as long as possible, then the best juicer you could go for would be a masticating juicer. And always remember to label stored juice immediately so you know how long it can stay fresh. And if you're taking it out on a hot summer day consider using an insulated thermal container to transport your juice with you.
Happy Juicing!
Other Interesting reads
6 Best Juice Cleanses For Weight Loss and Detoxing 2020
How To Make Carrot Juice With Or Without A Juicer – 5 Favourite Recipes