Juice Buff started out with just little ol' me but I'm growing my team of experts I've got on hand. This remains the best place online to find information about making juice or buying a juicer and I hope you like what you find here.
Juice Buff Founders
Mia Young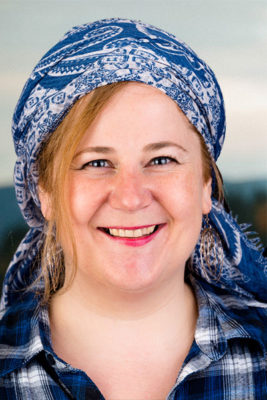 Bio
I have a confession to make…
I love juicing!
I found it a few years ago and it changed my life, I'm slimmer, healthier, and have more energy than I've ever had before. And I want to help you start juicing and get the most from it you possibly can.
I'm a stay at home mum so I had a lot of time to dedicate to juicing, I've gotten everyone I know hooked on it and now I want to keep spreading the word.
You can help me spread the word by sharing this site with anyone you know who wants to start juicing whether it's to cleanse, for weight loss or just to feel healthier it's worth it.
My favourite juice? It's gotta be a good green juice, anything with kale in it and I'm all over it, but I've always had a sweet tooth for some freshly squeezed orange juice!
Longest Juice Only Fast – I managed two weeks before I caved and went out to dinner with my husband. I'm only human!
Mia also writes over on Medium.com for those interested.
Mia's Top Posts:
You can find all my posts at my author page here!
Our Review Process
We depend a lot on the honesty of others when it comes to juicers, because while we test where we can we've actually found it more useful to consult the hundreds, sometimes thousands of other reviews across the internet to get the most rounded view of a product possible. This involves many hours of research per review to do all the hard work so you don't have to, and leaves us with the most knowledge going about any given juicer or juicing accessory you could think of.
The same goes for the informative articles, often we go from experience but more often than not we're scouring every nook and cranny of the internet trying to find every possible question that's ever been asked to give you the most in-depth response you could hope for.
How We Support Juice Buff
Juice Buff is a participant in the Amazon Services LLC Associates Program, an affiliate advertising program designed to provide a means for us to earn fees by linking to Amazon.com and affiliated sites. We include Amazon links to many of the products we feature on our site. If you click on one of those links and make a purchase on Amazon, we receive a small percentage of the purchase price in the form of a commission directly from Amazon. You can read more about The Amazon Affiliate Program here
We also participate in other affiliate programs such as the Raw Generation and Chef V but you can have a read of our privacy policy for the complete rundown.
If you have any questions or concerns please get in touch at [email protected], we'd love to hear from you.