Green juice and coffee are popular beverages among people who prioritize a healthy and productive lifestyle. Each of these drinks has distinct benefits and affects your mood and energy levels differently, which leads many people to question which is better to drink when you're starting your day.
You should drink green juice in the morning if you want a sustained and consistent level of energy throughout the day or don't enjoy the feeling that a stimulant like caffeine provides. However, if you prefer to start your day with a burst of energy, you should go with the coffee.
In the rest of this article, I'll discuss the pros and cons of drinking both green juice and coffee right after you wake up. I'll also cover some alternatives that you can drink if neither of these drinks appeals to you. Let's get started!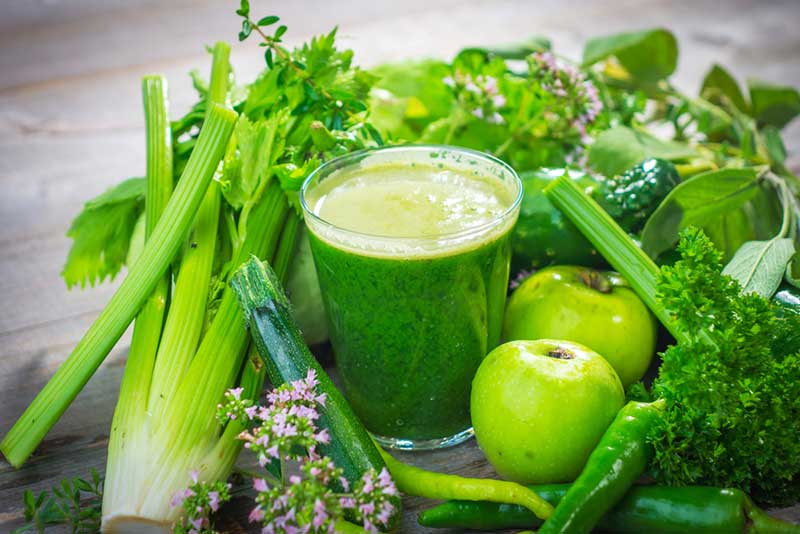 Drinking Green Juice in the Morning: Pros and Cons
Green juice is undeniably delicious. It's been quite popular for a while, but recent trends have made it a staple for countless fitness enthusiasts. If you're interested in adding green juice to your diet, you'll enjoy plenty of fruits and vegetables first thing in the morning. You can combine cucumber, spinach, apples, kiwis, and many other foods.
Below, we'll dive into the pros and cons of drinking green juice when you wake up.
Pros of Green Juice in the Morning
Cons of Green Juice in the Morning
Pros and Cons of Drinking Coffee First Thing in the Morning
Coffee is one of the most world-famous drinks. Whether you douse yours in creamer and sugar or drink it black, you're probably curious if you're getting all of the benefits. After all, countless people consume a cup (or four) every day. Aren't you wondering why fitness gurus and health experts praise coffee? Java is unlikely to go away any time soon.
Drinking coffee early in the morning will wake you up, but is it worth the cons? Read them below and decide for yourself.
Pros of Coffee in the Morning
Cons of Coffee in the Morning
Conclusion
Now that you know the primary differences, pros, and cons of drinking coffee or green juice in the morning, you can decide which is best for your lifestyle. Do you prefer the instant jolt of energy from coffee or the vitamin-packed, long-lasting energy from green juice? Feel free to review the article, take notes, and pick your favorite drink.
Sources