If you have any interest in health and wellness, you've likely heard of fasting and how it can improve your health. But there are two major camps: juice fasting and water fasting. They're somewhat self-explanatory – juice fasting is abstaining from everything but fruit or vegetable juice, while water fasting means avoiding everything but water. Although both methods are forms of fasting, they have significant differences.
What are the differences between juice and water fasts? Juice fasts flush your body with essential nutrients, but water fasting provides more detoxification and rejuvenation by allowing your body to focus solely on healing. However, both can be beneficial, depending on your fasting goals.
Since fasting is a broad topic, it's important to understand what fasting is and what you can get from it before deciding on whether a juice fast or a water fast is best for you.
I've got my best juice cleanses reviewed here for those interested.
What is Fasting?
Simply put, fasting is abstaining. In the context of this article, fasting is abstaining from solid food for a set amount of time. Fasts can be as short as twenty-four hours or as long as several weeks. In one very extreme case, a man named Angus Barbieri fasted for 382 days, going from over 450 pounds down to 180 pounds.
Fasting for religious purposes has been around for centuries, offering spiritual cleansing and repentance. It's appeared in religions all over the world, from Islam to Christianity to Buddhism; many major holidays are centered around fasting as well.
It's also been used as a healing tool, going as far back as the 5th century BCE, when Greek philosopher Hippocrates suggested that certain illnesses could be cured by fasting. And far before that, humans had to survive periods of feasting and fasting, depending on the availability of resources around them.
As we'll get into, fasting is almost built into our biology, as food wasn't nearly as abundant as it is today. Because of this, our bodies have adapted to and learned to thrive without food.
Benefits of Fasting
Fasting, when done safely, has numerous benefits, such as:
Weight Loss
Lower blood pressure and lesser risk of heart attacks
Improved insulin and blood sugar levels
Cell autophagy (essentially, detoxing)
Improved mental clarity and mood
Increased longevity
Long story short, fasting can be a great tool in your health arsenal.
What Do Juice Cleansing and Water Fasting Have in Common?
First, there are the more obvious similarities: both kinds of fasting involve denying yourself solid food for a certain amount of time, and both will test your self-discipline, especially in a world that has food at even the smallest events. But there are several more similarities between the two.
Both Help with Weight Loss (At Least in the Short Term)
Many people do a juice fast or a water fast because it essentially guarantees weight loss. You aren't eating, so naturally, you'll at least lose some water weight.
The long-term efficacy of weight loss from fasting is still up for debate. Since much of the weight that's lost is often water weight, people will likely regain that once they begin eating again.
Keeping the weight off also depends on how your diet is after the fast. If you continue to eat clean, healthy foods, you're more likely to keep at least some of the weight off. But if you go back to eating junk food, you might end up even heavier than when you started.
Both Help Your Body Heal Itself
The word "detox" is thrown around quite a lot, along with claims that certain substances can cleanse your body of toxins. Most of the time, those claims aren't entirely true, but not when it comes to fasting.
Fasting kicks off numerous physiological processes in your body that literally clear away cells that aren't functioning correctly through a process called autophagy, which will be detailed below.
Since you're either intaking very few calories or none at all, the organs that detoxify your body every day, like your liver and kidneys, can focus on rejuvenation and repairing your body instead of helping you store calories or filter out an influx of food that potentially has toxins.
Both Have Side Effects
Since your body is used to a steady stream of food, rapidly shifting away from that will affect how you feel. Besides being hungry, people who fast might experience the following side effects early on in their fasts:
Dizziness
Fatigue
Mental fog
Low blood sugar
Headaches
Electrolyte imbalances
However, some of these side effects can be taken care of with electrolyte supplementation and taking it easy during the fast.
Both Disrupt Your Social Life
If you're embarking on your fast alone, you'll likely get a lot of feedback from your friends, family, and coworkers. Some might call you crazy or think you're taking things too far while others might support your health journey.
But in general, most will agree that going out and socializing will be difficult. If you're on a juice cleanse, you're limited to places that serve fresh juice. If you're water fasting, you'll have to sit at parties, bars, or restaurants with just a glass of water, politely declining anything else for the whole evening.
Start your fast on a quiet weekend, or during a time when you don't have much to do so, you won't fall to temptation.
Both Can Be Dangerous if Done Improperly
Fasting can be dangerous if you aren't adequately prepared or if your current health situation puts you at risk. You shouldn't fast if you're:
Pregnant or nursing
Currently underweight
Dealing with or recovering from an eating disorder
Diabetic
You should always consult with your doctor before embarking on a fast, even if you're healthy.
The 5 Differences Between Juice Fasts and Water Fasts
Now that we've run through all the ways that water and juice fasts are similar, we must talk about how they're different. Their differences can help you figure out which kind of fasting would fit your lifestyle best and get you the results that you're looking for.
1. You Intake Calories and Nutrients on a Juice Fast, But Not on a Water Fast
Juice fasting is still fasting in the sense that you're taking in next to no calories. But, the calories that you do intake are filled with essential micronutrients and enzymes that can improve your body's digestion and gut microbiome long after your fast ends.
If you choose to juice low sugar fruits and vegetables, you can fill your system with essential nutrients and antioxidants like polyphenols, vitamin C, vitamin K, and others. Here are a few recipes for juices that work well on juice fasts, to give you an idea of what's ideal.
The small number of calories you take in during a juice fast can seriously help you manage hunger pangs, which will help you last longer than you would on water alone. They also can taste great and aren't as dull as plain water.
However, the intake of mostly fruits and vegetables can have a negative side to it as well. Many delicious fruits can be extremely high in sugar, like mangoes or grapes, which pack in 5.6 teaspoons and 3.7 teaspoons of sugar per cup, respectively. Since the juice removes fiber from the fruit that can slow the release of sugar into your bloodstream, the sugar hits you quickly.
Not only does that have a negative impact on your health, but it goes counter to many of the goals of fasting, like giving your liver a rest from converting that sugar into glycogen or getting into ketosis (which we'll get into shortly). It can also cause blood sugar spikes that will make you dizzy and even hungrier than you already are on a fast.
2. Water Fasting Boosts Cell Autophagy More Than Juice Fasting
As mentioned, humans have evolved during alternating times of feasting and fasting. Along with adapting to use body fat when food isn't available, a process called ketosis, our bodies undergo a process called autophagy when we don't eat.
Autophagy is cellular clean up, where the body clears out old or unnecessary cellular material while fixing damaged tissue or cells. It not only improves our health in the short term, but many studies show that the process actually improves our longevity.
Autophagy is triggered by depriving your body of nutrients. Autophagy begins after your liver runs out of its stores of glycogen, which is stored sugar to be used for energy at a later point. This usually takes at least twenty-four hours.
Juice fasting doesn't allow your glycogen stores to deplete, as the sugars in the juice are processed by the liver. Even though you'll likely be consuming far less, ingesting any form of food will stop autophagy from starting. Water fasting will definitely clear your glycogen stores and start autophagy if you give it time.
3. Water Fasting Gets Your Body Deeper into Ketosis
Similar to autophagy, ketosis is a process that requires your glycogen stores to completely run out. Ketosis occurs when your body switches from burning sugar from food or glycogen from your liver to burning ketones, which are fats.
The popular keto diet keeps your body in ketosis by dropping nearly all carbs, but if you don't want to give up potatoes or bread, you can get into ketosis through water fasting.
There are numerous benefits to ketosis, which affect every part of your body. Ketosis can:
Reduce inflammation throughout the body, which improves ailments from IBS to acne to arthritis
Possibly prevent or fight some forms of cancer
Improve sleep and energy levels
Prevent diabetes, obesity, and other illnesses associated with metabolic syndrome
This post has links to scientific papers showing the various proven benefits of ketosis.
Without your liver running out of glycogen, you can't stay in ketosis. If you're looking to get the most benefits of ketosis in your fast, you'll need to skip out on the juice.
4. Juice Fasting Doesn't Give Your Digestive and Endocrine Systems a Real Break
Many people fast to give their digestive system a rest, whether it's after a vacation filled with greasy food and alcohol or just to help their stomachs feel better. Since juice is very low in fiber, a juice fast can simplify your digestive system's job. However, the key is that it simplifies it instead of giving it a full rest.
Juice fasts provide you with nutrients and antioxidants that are great for your body, as we've established. But to get the nutrients from your food, your body needs to digest it, which means your body can't truly get a break from its normal day-to-day functioning to focus on healing.
But that doesn't mean that you shouldn't juice fast if you'd like to rest your gut. Without fiber, it's easier for things to pass through your intestines, meaning the work they have to do is greatly diminished.
Also, juice fasting still stimulates your endocrine system, namely the hormone insulin, which controls energy storage. The sugar from the juice makes your blood sugar rise, as mentioned before, which makes your body release insulin.
Some people who consistently ingest an excessive amount of sugars develop what's called insulin resistance, meaning that your cells don't respond well to insulin and, therefore, can't use sugars for energy. Eventually, this leads to diabetes if left unchecked.
If you're fasting to improve your energy levels or to ward off endocrine disorders like diabetes, you might not get the most out of juice fasting.
5) Juice Fasting Can Be Expensive
Any way you approach it, the cost of juice fasting can put a lot of strain on your food budget. Water fasting, in contrast, is entirely free and can even save you money.
There are incredibly high-end juice fast options, with pre-made, organic, cold-pressed juices, but you can also choose to make them on your own, which comes with its own costs.
Many proponents of juice fasting strongly recommend that you only drink juice made from organic fruits and vegetables, so you don't ingest traditional pesticides as you try to help your body get rid of toxins. The cost of organic produce is much higher than conventional produce, sometimes significantly depending on the food.
If you're juice fasting at a time of year when most fruits aren't in season, you'll be adding more money onto your bill.
And that doesn't even include the cost of the juicer. There are two categories of juicers: low-speed and high-speed. Low-speed juicers, sometimes called cold-pressers, are thought to maintain more of the fruit or vegetable's nutrients since there isn't heat to degrade them. High-speed juicers get the job done faster but create heat from the moving parts.
Good juicers can cost between $150 and $600 and take up valuable space in your kitchen. If you aren't planning on juicing for the long haul, you might not want to make that investment. However, you can also make juice in your blender by blending up your fruits and veggies and strain the blended mixture through cheesecloth.
Which Kind of Fasting Is Best for Me?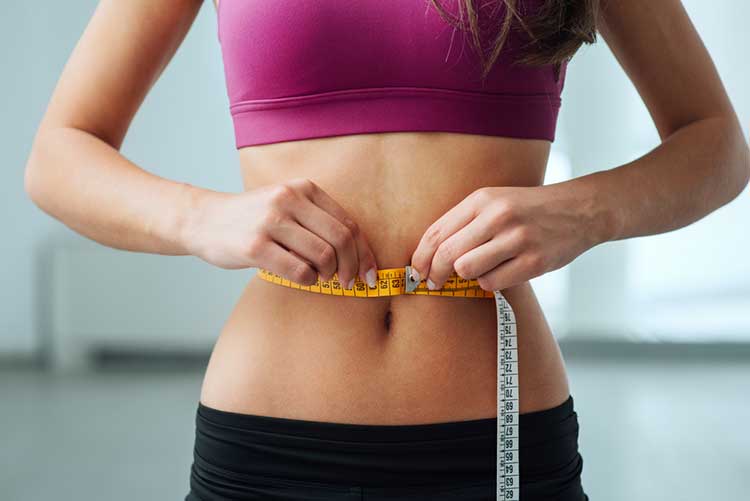 There's no one perfect style of fasting for everyone since everyone has different goals. To determine what kind of fast you might want to embark on, think about your goals. You might want to get in touch with your body again or prevent diabetes.
Write those goals down after giving them serious thought. Make sure you're fasting for your own betterment instead of as a punishment for overindulging.
Once you know what you want to get out of your fast, consider these pros and cons of each and how they can help you reach your goals.
Juice fasting pros:
It's less dull since you can switch up the flavors of juice
It can be easier to handle since you're ingesting some calories
You get the benefits of micronutrients, which can improve your health
It gives your intestines a break from digesting solid food
Good for your immune system
Helps with weight loss
Juice fasting cons:
The science on its benefits is mixed, though anecdotes from juice fasters praise its effectiveness
It can be expensive
It doesn't provide the same metabolic and cell health benefits as water fasting
Your gut doesn't get to completely rest
Weight loss likely isn't permanent
I've got my best juice cleanses reviewed here for those interested.
Water fasting pros:
It's been proven to trigger autophagy and ketosis, which boosts longevity and cellular health
It's incredibly inexpensive and can even save you money
It can help improve your metabolic health, such as your insulin sensitivity
It reduces inflammation throughout the body, which relieves many ailments
3-5 day water fasts are typical and shorter than juice fasts
It helps with weight loss and prevents weight gain
Water fasting cons:
Drinking only water can get boring, although some people include herbal teas
You can throw off your electrolyte balance if you drink excessive water
You can't do it for as long as you can do a juice fast
Any weight loss you have is likely just water and not permanent
Final Thoughts
Both juice fasting and water fasting have their benefits, despite being different. But, you can improve your health with some focus and willpower, no matter what kind of fast you choose in the end whether you want to drink water or spend your days drinking juice. There is also intermittent fasting but that's definitely better for a different article.
And of course, no article talking about juice fasting can be complete without a shout out to Joe Cross and his documentary Fat, Sick and Nearly Dead in which he did a 60-day juice fast on vegetable and fruit juice with Kale as a staple ingredient. Juice fasts tend not to just be Orange juice after all! You can have all sorts of weird and wonderful ingredients, even sweet potato juice!
Regardless, reducing your body's food intake and so it's calorie intake is going to make you lose weight, and having more fresh fruits and vegetables can only be good for you whichever fasting program you chose to follow.
Related reading
Can you drink coffee on a juice fast
Can you exercise while on a juice fast
References:
https://www.medicalnewstoday.com/articles/323136
https://www.webmd.com/diet/features/diet-myth-truth-fasting-effective-weight-loss#1
https://www.consciouslifestylemag.com/autophagy-fasting-benefits/
https://www.healthline.com/nutrition/juicing-good-or-bad#juicing-for-nutrients
https://simple.life/blog/water-fasting/
https://medium.com/zero-fasting/fast-your-way-to-autophagy-a8eb08c0dc7a
https://www.britannica.com/topic/fasting
https://www.myfooddata.com/articles/high-sugar-fruits.php#sugar-rich-fruits