Over the years, juicing has become extremely popular in the health and wellness community. While there may be many benefits to juicing, there is also some miscommunication when it comes to its dietary benefits. Although drinking pressed juices is a great alternative to drinks with added sugar, and it increases your fruit and vegetable intake, there are still other dietary components that are left unseen, such as fiber.
Does juicing remove fiber? Juicing is a great alternative to artificially flavored drinks, however, it does remove fiber. But before you get rid of your expensive juicer, it is best to weigh out the pros and cons of juicing and find alternatives that meet your dietary needs.
Just because juicing removes a large amount of fiber from your fruit and vegetables does not mean that you need to stop juicing altogether. There are still benefits to juicing, and there are also ways to incorporate more fiber into your daily diet without needing to bite into a vegetable. So, if you hate eating fruits and vegetables but need more fiber or if you are on the fence about juicing, then keep on reading!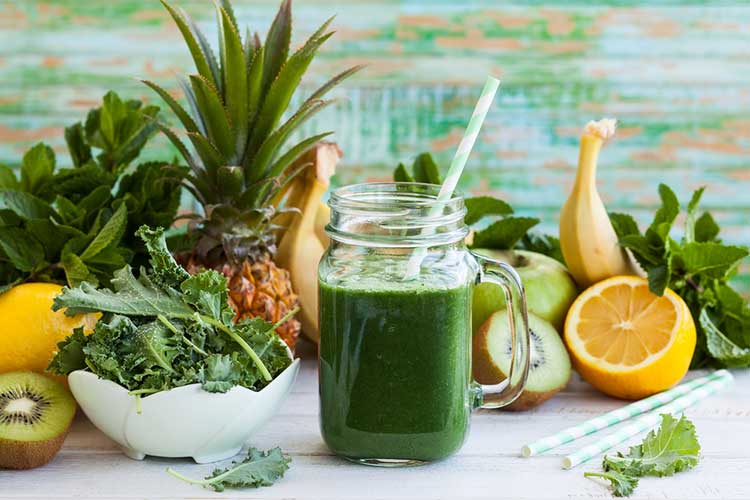 Is Juicing Really Necessary?
Before you decide to throw out your expensive juicer, there are a few things that should be taken into account first. Although juicing removes fiber from your produce, it does not necessarily mean that you need to get rid of the habit altogether.
The first step is to figure out what your needs truly are, whether juicing makes it easier for you to get your daily vegetable intake, or you want to stop drinking unhealthy sugary drinks, or whether you want to lose weight, you'll need to figure this out to see if you should take on this new habit. By doing this step, you will be one step closer to figuring out if juicing is best for you.
Now that you have an idea of what your dietary needs are, you can weigh out the pros and cons of juicing. As mentioned before there is no need to start juicing if you need extra fiber in your diet there are other alternatives you can use that will effectively add fiber to your diet if you have a hard time eating fruits and vegetables.
The Pros and Cons
It is important to note that, although juicing does remove the source of fiber from your produce, there are still some great benefits to this. The important thing to note here is that you need to have an idea of what your dietary needs are.
Do you lack fiber, or are you trying to avoid added sugar? Are you trying to lose weight, or are you trying to live a clean lifestyle? Either way, it is important to have an understanding of what you are putting into your body and what benefits it may or may not have. This is why it is extremely important to weigh the benefits and downsides before investing in expensive equipment.
You might also be interested in my article on Juicing vs Blending
The Pros
Although juicing takes out large amounts of fiber from your drink, there are still some benefits to juicing, depending on what your dietary needs are. These benefits will be very useful, depending on what your diet is. Here are a few ways that juicing can be helpful:
A daily dose of fruits and veggies. This is a great alternative to those who do not like eating fruits and vegetables, especially for kids who can be the pickiest of eaters.
You'll still get your vitamins. Yes, you will be short on fiber, but juicing is still a great way to get your daily vitamins such as vitamin A and C. It is important for us to get our daily dose of vitamins especially for those of us who are not the healthiest of eaters, juicing is a great way to achieve that all in one glass.
Replaces sugary drinks. If you have a problem with drinking harmful sugary drinks such as coffee, soda, and artificially flavored drinks, then juicing is a great replacement for that. You can still have something sweet to drink while staying healthy.
It is important to note that the amount of sugar depends on what fruits you are using, and whether or not you are incorporating greens into your daily juices. If you are buying juices at a juice shop, then it is important that you check the label or calorie count on the menu.
The Cons
Although the cons that are being listed are not necessarily harmful to you or your body, they are still considered cons because the idea of juicing can easily be misconstrued as the ultimate diet when in reality, it is not. Here are a few downsides to juicing:
Lack of fiber. The number one downside of juicing is the lack of fiber. When you put your fruit through a juicing machine, the pulp is automatically left behind. As most of you may know, the majority of the fiber from your fruit is in the pulp. So, if you are looking for a fiber-rich diet, then juicing is not for you.
It's expensive! The average cost of buying hard-pressed juice at a juice shop can cost about $12, which can add up over time. Even if you decide to do your juicing at home, you will still need to buy a large number of fruits and vegetables, which can still be costly.
You may be asking yourself right now what this has to do with a lack of fiber. The truth is it has a lot to do with it. Many people continue to believe that juicing is a must in order to have a great fiber-filled diet. There are other options to add fiber into your diet that will still be enjoyable and nutritious.
Blend Instead
So, you may be asking yourself, how can you possibly get your daily dose of fiber if you hate eating fruits and vegetables. The best alternative to juicing if you want to have a good daily intake of fiber is blending. By blending your fruits and vegetables, you will be incorporating fiber into your diet because the pulp from your fruits and vegetables will still be included in your drink.
While some may not like blending because the texture of pulp is unappetizing, it is honestly the number one way to drink your fruits and vegetables. It is also important to note that although there is a higher fiber intake in blending, the sugar intake will remain the same; therefore, it is important that you choose your fruits and vegetables wisely.
So, What Do I Do?
The truth is that although juicing is very popular, and it is used widely by celebrities and other influencers, the health benefits may vary, which is why it is extremely important to stay informed. If you are someone that is looking to add more fiber into your diet, then it is best that you stay away from juicing and consider blending instead; not only will you get the added fiber, but you will get the nutrients that you need. This is especially important for those of you who are considering losing weight since having a fiber-filled diet is essential for weight loss.
Knowing the downsides and benefits of a trend are extremely important, especially if it is a new diet trend that can be slightly misconstrued. So, before you go to a store and invest in an expensive juicer, think about what your dietary needs are before you make a purchase that is not needed!
Sources:
https://chicagohealthonline.com/the-pros-and-cons-of-juicing-for-health/
https://www.drfabio.com/healthblog/the-pros-and-cons-of-juicing
https://www.healthline.com/health/food-nutrition/juicing-vs-blending