Stinging nettles (Urtica Dioica) are infamously labeled as a weed right across the united states. The interesting thing is, those nasty stingers may actually be hiding away a huge array of health benefits. Many people have heard of nettle tea, nettle soup and maybe even nettle salads but (being a keen juicer!) one question I've always pondered over is can you juice nettles?
As long as you take care, wear gloves and understand the plant then nettles can make for a healthy and nutritious juicing ingredient you just need to make sure you remove the stingers first! Read on to understand more about why you should consider them for your next juicing experiment and how to use nettles safely.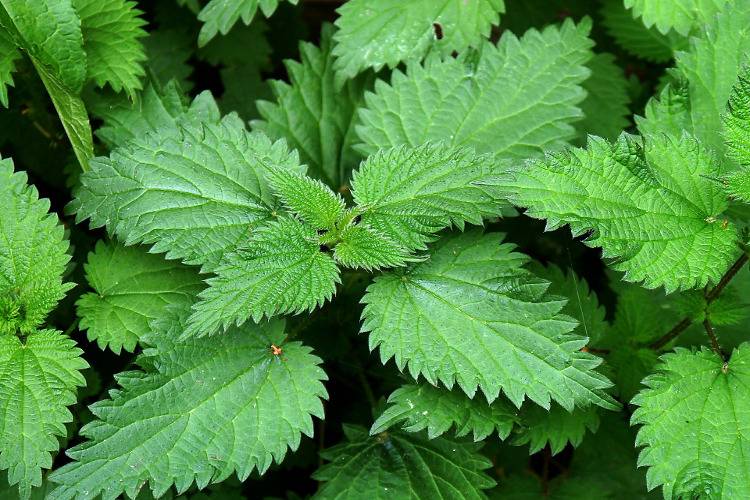 NETTLE HEALTH BENEFITS
Lots of Nutrients
Nettles are actually a really nutritious food source. They are categorised as leafy greens, similar to spinach. This analysis shows they are packed full of calcium, iron and protein alongside your entire daily dose of vitamin A.
Treats Lung Conditions
Asthma suffers may benefit from adding nettles to their diet. This study looked at markers of airway inflammation in rats and found that those who were given nettle extract showed less symptoms of airway stress.
Anti-Inflammatory
Nettles have long been used to help treat inflammatory conditions such as arthritis. A possible mechanism for this could be the high levels of antioxidants found in nettles. This paper analysed stinging nettles and found they contains loads of antioxidants which means they could be used as a medicinal aid.
Allergies
Another exciting use for nettles is the potential they have to treat hay fever. Taken as a herbal remedy, nettle leaves seem to interrupt the inflammatory pathway that leads to the symptoms of hay fever developing.
Other Conditions
Nettles have been advocated in the treatment of benign prostatic hyperplasia (bph), high blood pressure and hyperglycaemia (high blood sugar). They have also been shown to help prevent excessive bleeding post surgery and may help wound and burn healing.
RISKS
Alongside all these exciting health benefits it's important to mention the health concerns associated with the stinging nettle. Aside from their well-known stingers which can give you a nasty nettle sting, nettles also induce an allergic rash in some people.
Those with kidney or bladder issues should be cautious around nettles as they are shown to have a diuretic effect. Alongside causing mild stomach upsets, fluid retention, and diarrhea, nettle tinctures can induce nasty side effects and should never be used to self-treat a condition.
If you suffer from any medical conditions or are pregnant or breastfeeding then consult your physician before adding nettle juice to your diet.
HOW TO HARVEST
To harvest stinging nettle leaves the most important piece of advice is WEAR GLOVES! It goes without saying that stinging nettles sting and the fresh nettles need to be deactivated before you can juice them.
Thick rubber gloves or gardening gloves are ideal. Make sure you have on a top with long sleeves and just generally cover as much skin as possible to avoid getting stung.
Nettles like to grow along river banks and near the edges of forests but can be found in gardens and fields as well. Try to avoid patches near roads and where dog walking is common (no one needs dog poo in their fresh juice!).
The best time to harvest the nettle is early on the season (late Spring). You are looking for young leaves. The nettle plant should be light green in color with full leaves. The younger plants suffer less from insects and as the plant ages it turns a darker, reddish-green and the leaves get tougher.
You will need scissors or small shears and a basket, bucket, or bowel to gather the nettles. You want to harvest about 1/3 of the plant to allow it to recover.
Gently grasp (with gloved fingers!) the nettle and look for a portion of the plant that is showing signs of new growth. Where nettle leaves are sprouting from the stem there is normally a junction point where the plant can sprout new growth. Chop the nettle just above the new leaves.
Normally, stinging nettles grow in clusters so you should be able to gather a fair amount whilst leaving the patch to recover for later harvests.
Once you've gathered enough nettles you'll want to give them a wash to ensure you remove any dust and insects that have come along for the ride. Fill a sink with cold water and (still wearing gloves!) submerge the plants to rinse well. Pat dry with a towel and you are now ready to deactivate those stingers!
HOW TO DEACTIVATE
There are two methods you can use to remove the stingers from nettles. The first method is to dry them out completely.
To do this you'll want to gather a bunch of the washed nettles and place some string or an elastic band around them to hold them together. Next, you'll want to hook or tie them up somewhere cool and dark. It takes 1-2 weeks to dry nettles completely and once they are dry the stingers will be deactivated.
At this stage, they are dry so not great for juicing by themselves but can be added in with other fruit and veggies or can be made into nettle tea.
Another, quicker method to deactivate the nettles is to use boiling water. First strip the nettle leaves off the stem. Next, grab a large skillet pan and heat it over high. Add enough water to just cover the surface of the pan.
It should be bubbling and steaming. Add the young leaves to the boiling water and blanch them until wilted and resembling cooked spinach or kale. Remove from the heat and allow to cool before adding to the juicer.
JUICING NETTLES
Nettles have a very strong flavor and stinging nettle juice is best consumed as a health shot or mixed with other ingredients as a green juice. Add the blanched nettles straight to your juicer or blend them up in a smoothie. Dried nettles can be stored and used throughout the winter to make nettle tea.
Nettles go well with apples, kiwi, pears, pineapple and citrus like lemon and lime.
SWEET SUMMER NETTLE JUICE
You'll need 1 bunch of nettles (de-activated), spinach (or kale), 1 green apple, 1/4 pineapple and 1 lemon.
You can peel the lemon and pineapple but it's not essential.
Chop all ingredients roughly and add to juicer. Enjoy!
OTHER NETTLE RECIPES
Dandelion And Nettle Soup
Perfect for a cold winters morning or as a healthy lunch option, this foraged feast will satisfy your hunger and minimise those visits to the grocery store.
INGREDIENTS
12 ounces of young nettle leaves (washed and blanched)
12 ounces of dandelion leaves (washed)
3-4 ounces butter
2 ounces each chopped onion, leek and celery
2 pints chicken stock
1.5 lb potato cubed
0.75 pints cream
Salt and Pepper to taste
METHOD
Gather 12 ounces of fresh nettle and young dandelion leaves. Wash and deactivate the nettles.
Using a heavy-based pan, melt 3 ounces of butter over a medium heat.
Add roughly chopped celery, onion, and leek to the pan and sweat for 3-8 minutes without browning. When the onions have started to soften add the dandelion and nettle leaves. Sweat for another 3-5 minutes and then add 1 liter of chicken (or vegetable stock) and bring to the boil. Add the potatoes and simmer on a low heat for around 1 hour.
Season well with salt and pepper and blend until smooth. Add the cream and a little more butter if you like a richer texture.
Serve with warm, crusty bread.
TAKE HOME
Nettles are a healthy and free plant, native to North America. Despite their off-putting stingers they actually go very well in a variety of recipes and have long been used as a herbal remedy to treat many ailments. Next time you see a patch of nettles growing, consider picking some and give nettle juice a go!