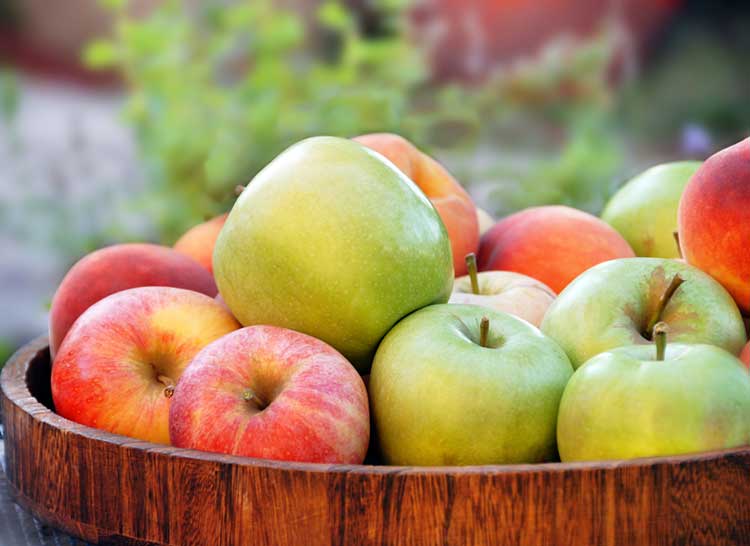 Sweet delicious apple juice, crisp, refreshing, great in the morning or on a hot summer's day.
Even better when you've made it yourself.
Or if you're using apples alongside other fruits and vegetables to make delicious juice you're going to be on to a winner as long as you get the right apples.
But what are the best apples for juicing? I'll tell you, Gala apples to me are the gold standard for apple juice, they're sweet and juicy and they're available cheaply pretty much all year round. However, you can use granny smiths if you want a slightly tarter taste but ultimately, any apple you have to hand will work great.
If there's an apple tree in your garden get those apples juiced and see what it tastes like!
I want to share a little more with you about the different types of apples, so let's start with the difference between green and red apples.
Are Green Or Red Apples Better For Juicing?
That's the main difference between apples, some are red and some are green, and you'll be able to tell a green from a red apple but probably not one red apple from the next.
But are there any health differences?
In general, the nutrition from each is slightly different, green apples tend to have less sugar, meanwhile, red apples tend to have more antioxidants.
BUT, the differences are tiny, so small I don't think they'll actually make a difference, as long as you're juicing the apples from a health point of view it doesn't matter which color you go for.
The taste, however, is different, this does vary through different types of apple but in general red apples are a lot sweeter while green apples are more tart and sometimes more sour. So it's personal preference, I love sweet things so love red apples but I have friends who only ever juice granny smiths because they don't like the sweetness at all.
The takeaway – red apples for sweetness, green apples for tartness and either for being healthy.
The 3 Best Apples For Juicing
Let's take a quick rundown of the 3 best apples for juicing, I don't want to overcomplicate by going through all the 10 different apple varieties so here's the low down.
1. Gala Apples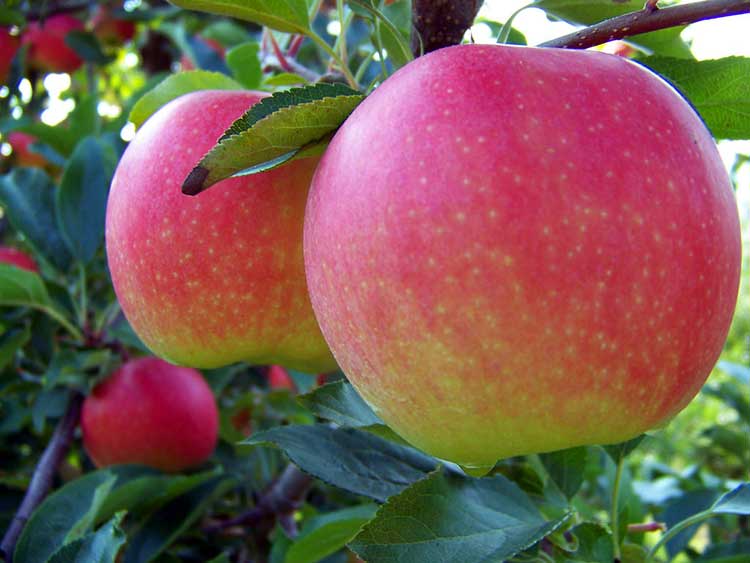 Gala apples are an easy top choice, they're sweet, they're tasty, and they're cheap. Plus they are super common so you can buy them pretty much anywhere in the United States at a great price.
They're nice and juicy and usually a good size as well so you don't have to buy extra to get enough in your juice. The perfect choice of red apple.
2. Granny Smith Apple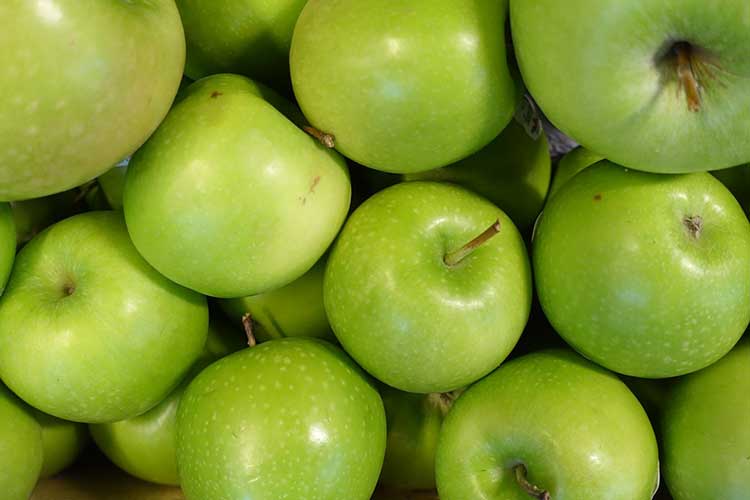 If you're after green apples then you'll want a granny smith, not very sweet, tart and perfect in a green juice. Very juicy and also quite large so one apple goes a long way inside your juice.
And again nice and common so they tend not to be too expensive which is ideal for juicing.
3. Red delicious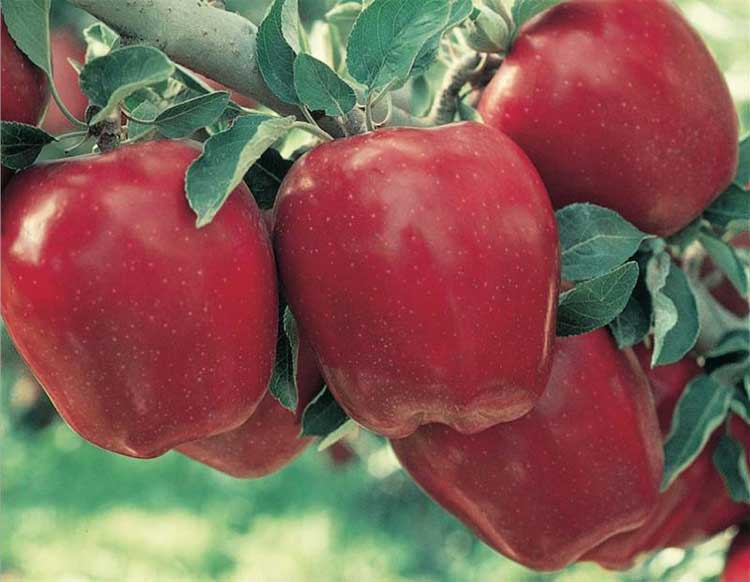 Probably the most common type of apple in America, but surprisingly no longer the most popular.
These apples can have anywhere from a bright red skin to a really deep red they got very distinctive shape been longer than they are rent under mildly sweet flavor that can be really nice in juice.
But the best thing about them, is that they are really widely available making them inexpensive and easy to get your hands on. a fine choice for making apple juice.
Whatever's Convenient
Finally, just whatever variety of apple you've got to hand. If there's a certain type of apple on sale then stock up, likewise, if you've got an apple tree then you can pick them yourself and get them juiced!
They're not expensive so try out a few different varieties yourself and find out which one you like the best.
And for more on making apple juice check out my guide here.
Can You Juice Apple Seeds
You can but I don't and here's why.
Apple seeds get broken down into a chemical called amygdalin which inside your stomach actually gets turned into cyanide! And while your body can detoxify small amounts of it without harm and you need to eat a lot of apple seeds to experience any problems I just choose to avoid it completely.
You can get an apple corer cheap on Amazon and it only takes a few seconds to remove the core. Plus the seeds and stalk can add some bitterness to your juice so I rather just get rid of it completely.
Tips for Buying Apples For Juicing
Make sure their firm – you want the apples you buy to be as fresh as possible and the best way to tell that is to pick it up give it a squeeze, check it's nice and firm. If it's soft then it's not going to last much longer and it won't use very well, you want an apple that would crunch if you bit into it.
Avoid visual defects – by this I mean you don't want any gouges, any brown patches, just anything that when you look at it makes your nose wrinkle. Generally, If you're at the grocery store, especially if it's someone like Walmart or Trader Joe's, they'll have already made sure that the apples on display are the nice apples.
But, mistakes can be made, and it's always good to check them before you buy them.
Look for a great color – Finally, you want the Apple you buy to be a really nice vibrant color, whether that's green or red it doesn't matter but you should be able to look at it and have it almost look back at you. Nice bright red even though deep red if it's a red delicious apple or a nice bright yellow or Green.
It should just look appealing and look like you want to just pick it up and eat it there, which of course you shouldn't without paying for it!
Conclusion
I don't think there's a single Apple that's bad for juicing, except maybe a crabapple or any of this small really Sour ones. but any apple you can pick up in the supermarket that you would happily eat it's going to taste great in juice.
The difference is that you need a lot more apples to get a glass of apple juice, You'll need about 3 to 4 apples to make an eight ounce glass of apple juice. so if you're buying apples from the market then the cheapest ones are going to be the best ones.
But if you have an apple tree, then go ahead and use them and see what it tastes like even if you don't know specifically what kind of apple it is.